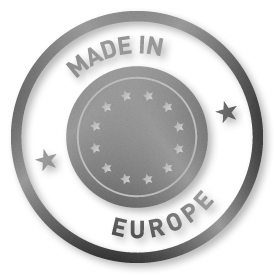 ABOUT US

Motto Wear, operated by a Dynamic European Duo, was established 17 years ago in 2002, with office and factory in Europe / Poland.
The Dynamic Duo is very passionate and committed in designing a collection of Motorcycle Apparel with riders comfort and safety in mind.

Since they are riders themselves they know exactly what riders want in motorcycle apparel.

Motto Wear chooses the best fabrics, accessories and manufacturing techniques in all their clothing range.
The fashion range of men and women jeans / pants feature a soft non-abrasive DuPont(TM) Kevlar® lining in the back, hips, outside of thighs and knee area.

In 2012 Motto Wear introduces new swiss technology (CT)- a special designed, non abrasive jeans denim combined with air textured PA 6.6 multifilament yarn. This invention provides even more safety and comfort for the rider.

Additionally the knee-joint area is protected by a CE protector fitted in a pocket made of microfiber, which provides additional thermal comfort. For the hip an optional CE armor can be fixed and adjusted using Velcro.

Since they are not satisfied by just good quality, but want the BEST - original 100% Kevlar® by DuPontTM is featured in all apparel.
Same goes for the armor - both knee and hip protectors are CE certified by European manufacturers. All models underwent extensive abrasion resistance testing to ensure durability.

Motto Wear is not only fashionable, but combines with safety, style and great comfort for every rider.

It's the most Glitzy and Ritzy motorcycle wear that protects you on the bike, and keeps the rider looking drop-dead gorgeous on and off the road.

Get geared, launch yourself on your bike and crank up the level of style on the streets.
It's time to fire up the blood with Motto Wear.

OUR VISION

There is not much compromise about protection in motorcycle apparel. Being riders ourselves we know exactly how essential it is to wear protection apparel equipped with original and proven components, which might just "save our butt".

Being aware of it we never go for cheap or sometimes fake imitations of original products, but choose our components carefully from proven European suppliers and manufactures. Only this way we can provide the highest level of quality and protection.

We put so much effort in proper protection of our products, because that's what we actually think:

We usually ride like we can, even if sometimes riding like we want is more preferred.
No matter, if you do it like you can or like you want,
you shouldn't forget about protecting what's really important.
Our Motto: Life is hard - so are the streets; it's harder if you're stupid
- protect your *@#!!!